We Believe Your Free Time Wasn't Made for House Cleaning
Living Room Cleaning
We carefully clean all your living areas of your home.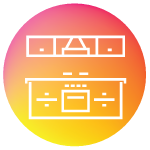 Kitchen Cleaning
We will happily clean your small or large kitchen spaces. Check out our list of house cleaning services below.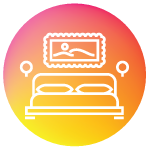 Bedroom Cleaning
We meticulously clean all of your sleeping areas - dusting, vacuuming, replacing bed sheets and more.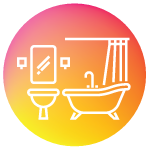 Bathroom Cleaning
We diligently clean all of the bathrooms in your house. Our hard working staff will help disinfect all surfaces.
Our Residential Cleaning Services
At Kona Paradise Cleaning, we plan all cleaning services for all types of residential homes, such as single-family homes, ohanas, condominiums, and apartments. Our cleaning specialists will clean, sanitize, and disinfect your kitchen, living spaces, sleeping areas, and bathrooms so that you are satisfied with a clean, fresh, and tidy home.
Contact Us For a Quick & Easy Free Quote!